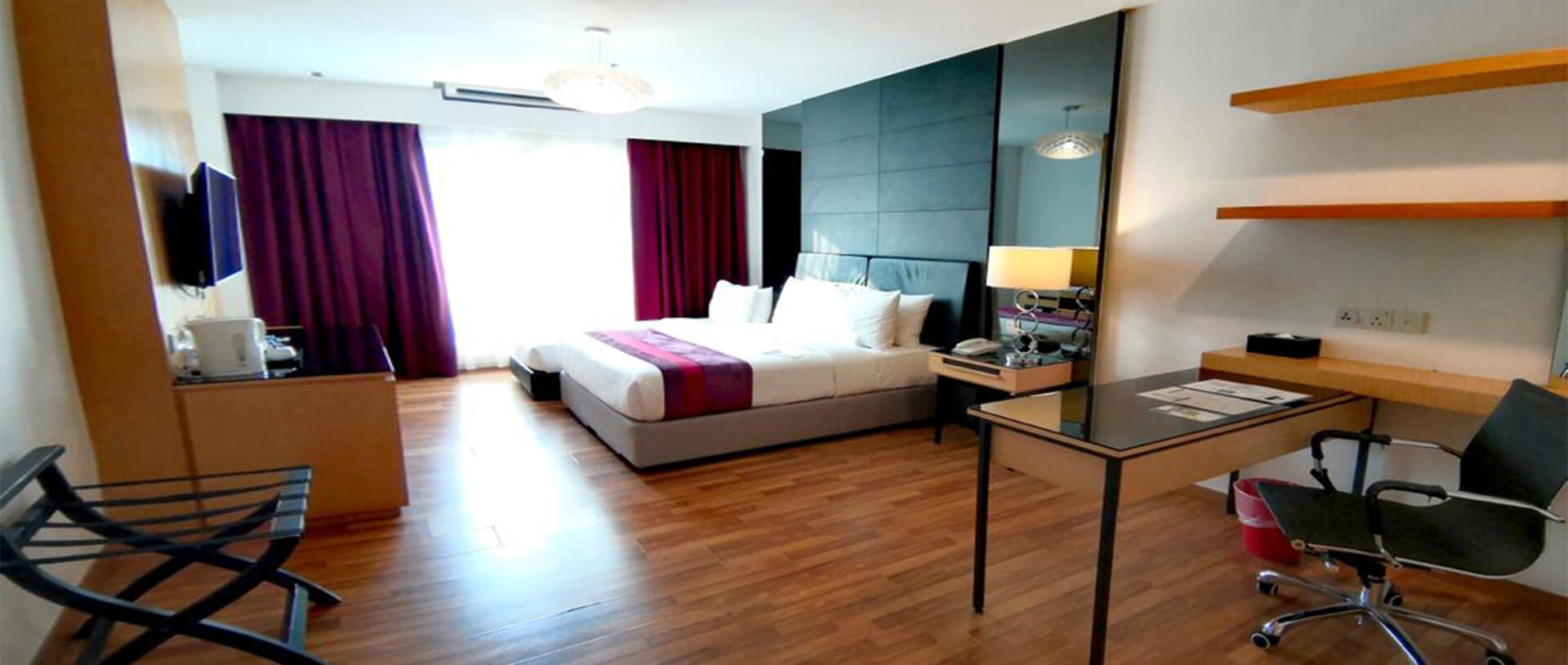 Family Triple
The Family triple consists of 1 double bed and 1 single bed, making it the best choice for small families. Amenities are provided in the room.
*FREE Himalayan Crystal Salt Room Therapy & FREE Tea Break treat when you book directly with us.
Specifies :
1 Double beds + 1 Single bed with exceptional views of Melaka City.
339 – 524 sqft floor plan
Maximum for 3 guests to stay
Accommodation include the following :
Air-conditioning
32 inch flat-screen TV
Satellite channel (selected channel)
3 Complimentary bottled waters
In-Room Safe
In-Room Coffee/ Tea facilities
Mini bar freezer
Hair dryer
Writing table & lamp
Iron & ironing board
Bedroom slippers
Telephone
Marble bathroom with standing shower
Complimentary Wi-Fi, Parking and access to gym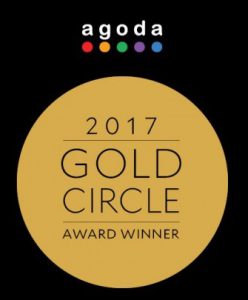 REPEAT GUEST OFFER
Valid from 1st June 2020 – 31th December 2024
Repeat guests receive extra benefit of one free night on minimum stay of 4 nights and above reservation.
Terms and Conditions Apply
PAYMENT AND CANCELLATION POLICY
All rates will be charged in Malaysian Ringgit (MYR) at the time of booking.
Any miscellaneous expenses incurred during the stay are charged at the time of check-out.
Cancellations are not possible without incurring a charge.
CHECK-IN POLICY
Check-in at 15:00 PM | Check-out at 12:00 PM
NOTE:
Effective from 1st September 2017, Malaysia imposed Tourism Tax (TTx) on foreign tourist staying at an accommodation premises in Malaysia at a flat rate of RM10.00 nett per room per night.
This rate also applies on a stay for part of the day. This tax is applicable to all foreign guests, regardless of their nationality or purpose of travel such as holiday, business and studies.
Melaka State Goverment imposed a mandatory RM2.00 nett Heritage Tax Fee per occupied room per night for all hotel accommodation. The collected funds will be used for the upkeep of Melaka Heritage Sites.
Tourism Tax and Heritage Tax Fee will be collected from guests upon check-in at hotel.