The Imperial Heritage Hotel
Reflected The Strong Historical Melaka City
Melaka is one of Malaysia's top ranked holiday destination. The Dutch ruled Melaka for almost 183 years. The Japanese and British have also left their footprints in Melaka City. As a result, the city is rich with historical influences and bursting with mouth watering food at every corner. Melaka was listed as an UNESCO World Heritage Site on 7th July 2008. Due to Melaka's rich history and culture, "Staying at Melaka Imperial Heritage Hotel Malacca is a must when visiting Malaysia".
The newest hotel in Melaka, reflected the strong historical city. Well-known with Peranakan (Baba Nyonya) and Portuguese heritage. European style building and is located within a UNESCO attraction site.
There are many Melaka hotels to choose from, but the Imperial heritage offers not only an advantageous location, but also convenient parking. In a city where carpark is always a predominant issue, the Imperial Heritage is the best choice for a Melaka hotel.
The Imperial Heritage prides itself on being located in the heart of a UNESCO protected site directly. Staying at our Melaka hotel ensures you get to enjoy the best that Melaka Interesting Places all within walking distance.
The Imperial Heritage Melaka hotel was designed to reflect Melaka's strong historical influences and you can see this in the small details of the architecture and the interior design. To cater to your individual needs, we have different types of rooms ready. A one room suite, 2 room suite, 3 bedroom suite, or studio units.
Caught in a traffic jam?
Stressed looking for Car Park?
Looking for the best Melaka local delicacies?
At the Imperial Heritage, all your favorite are within walking distance.
We hope you enjoy your stay with us!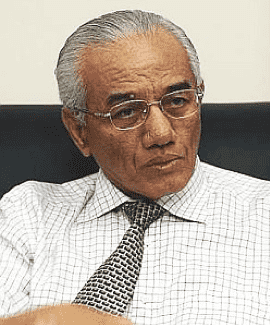 TAN SRI DATO' IR. HJ. ZAINI BIN OMAR
Chairman
Tan Sri Dato' Ir. Hj. Zaini bin Omar was appointed as the Chairman of Digistar Group, a Bursa Malaysia Main Board Listed Company (www.digistar.com.my) since 2017. From the year 2000 to 2005, The President of the Board of Engineers Malaysia. He is an Honorary Fellow of the Institution of Engineers Malaysia and a fellow of the CIDB. He was conferred an Honorary PhD by University Tun Hussein Onn Malaysia.In the year 2000, he was promoted to the post of Director General. After seeing JKR grew to become a respected organization, he finally retired in 2005. He was then appointed as the first Chairman of Suruhanjaya Pengurusan Air Negara- SPAN, the water regulatory body. He was also appointed as the head of The Special Unit for Overseas Project at EPU until the year 2009.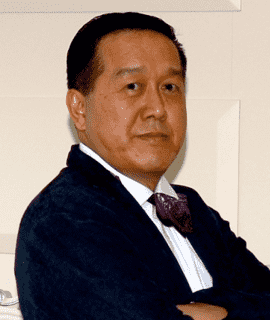 MEJAR (K) DATUK WIRA LEE WAH CHONG
Group Managing Director
Datuk Wira Lee Wah Chong, aged 57, Datuk Wira sits on the Board of Directors for numerous companies ranging from tourism to a public listed company, was appointed as the Managing Director of Digistar Group, a Bursa Malaysia Main Board Listed Company (www.digistar.com.my) on 18 August 2003.